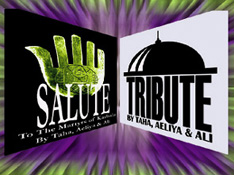 We have released two audio cassettes:
Tribute and Salute.
These cassettes are a very humble effort to pay tribute to our Holy Prophet (pbuh) and his beloved family. Both cassettes are digitally recorded. We hope, you will like the quality of recording with special effects as well as the selection of Urdu kalaam.
Now you can listen to "Ghabra'aygi Zainab" and "Salaam-e-Aakhir" from Salute.
For comments or ordering information please contact us.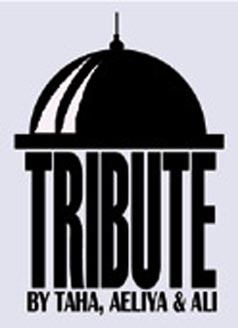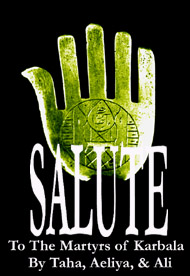 2000 Ó ÛóåÅï æóçÅ îœï«
Created by Ali K. Zaidi
Graphics & Digital Photography by Aeliya K. Zaidi
Copyright Ó 2000. All rights reserved.
Please do not copy any images from this web site without prior permission.